Welcome to Grímsey Island
Home of the Atlantic Puffins, Arctic Terns and the millions of seabirds that migrate to this island on the Arctic Circle north of Iceland.
This is the place we call our home.
Komdu með okkur í skoðunarleiðangur um Grímsey.
Athugaðu að ferjuna þarf að bóka sérstaklega ef ætlunin er að nýta sér hana.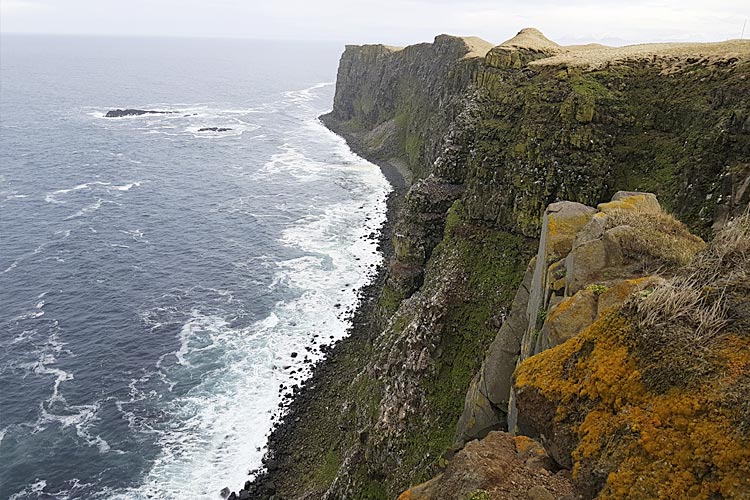 Viltu upplifa Grímsey í vetrarbúningi ?
Við bjóðum einnig upp á skoðunarferðir á veturna – Að upplifa heimskautsbauginn yfir vetrartímann er alveg sérstök upplifun!
Skoðunarferðir um Grímsey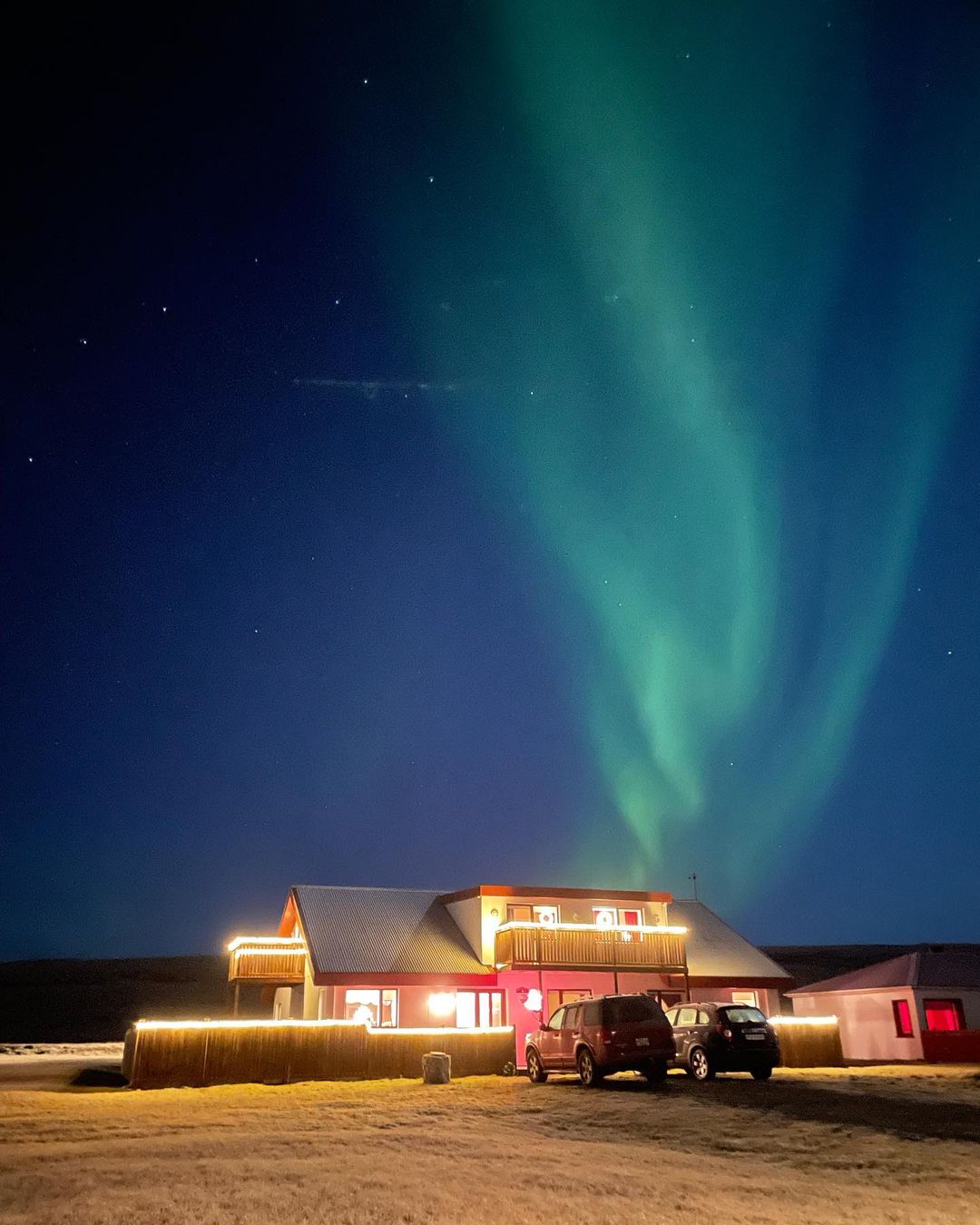 Gisting í Grímsey
Til að njóta eyjarinnar til fulls er nauðsynlegt að eiga náttstað. Húsið okkar, Sveinsstaðir, er nýlega uppgert fjölskylduhús með 9 herbergjum og sameiginlegum baðhergjum og eldhúsi. Við viljum að þú eigir góðan samastað á ævintýraleiðangrinum þínum.
Með því að dvelja yfir nótt í eynni nýturðu kyrrðarinnar og náttúrunnar seint á kvöldin eða snemma á morgnanna sem er gjörólík amstri dagsins.
Við höfum fengið ljómandi umsagnir frá gestum okkar
I can't recommend this experience enough. Halla is incredible; warm, knowledgeable, funny, charming - you want to be her friend, and this tour gives you that privilege for a precious... read more few hours.

We went off season, which we were really grateful for. We got to see the island in all its bleak beauty. It's an uniquely special place (we're now seriously considering buying a second home there at some point!). You feel like you're on the edge of the world, but it made me feel connected with life and the planet in a way that I rarely get to experience in my day to day existence.

Halla met us off the ferry, took us to see the Orb (a short but gorgeous drive/walk) and then took us on a little tour of the island, including some houses that might come up for sale!

It's a genuine community; people rely on each other to get through daily life. When Halla's car broke down, her lovely nephew came to pick us up and we finished the tour with him, before they saw us safely back to the ferry.

The ferry ride itself is quite long, but comfortable and worth it; it feels like an experience in its own right and it's incredible to see the north Icelandic coast from the boat.

I couldn't recommend this experience highly enough. Worth every single penny and we'll definitely do it again in the summer season to see Grimsey in a new light.

Lex121


19/02/2022
Heimskautseyjan Grímsey
Grímsey er eyja um 40km norður af Íslandi þar sem um 80 manns búa allt árið. Leiðsögufólkið okkar er allt fólk úr eynni eða sem hefur búið þar yfir lengri eða styttri tíma. 
Grímsey er eini staðurinn á Íslandi undir norðurheimskautsbaugnum sem þýðir að sólin sest ekki á sumarsólstöðum og kemur ekki upp yfir vetrarsólstöður.
Grímsey er sannkölluð fuglaparadís en milljónir sjófugla verpa í eynni á vorin, lundinn, krían og álkan þar fremst í flokki.